Family nurse practitioners (FNPs) have chosen to advance their medical careers by focusing on a path of direct and full patient treatment. This usually involves attending to the patient's medical needs over an extended period, sometimes even for decades. The role itself can be a gratifying career with increased financial and emotional benefits. Many nurses aspire to this career because of the potential job satisfaction. However, there are many factors to consider before embarking on a career like this. Read further to find out more.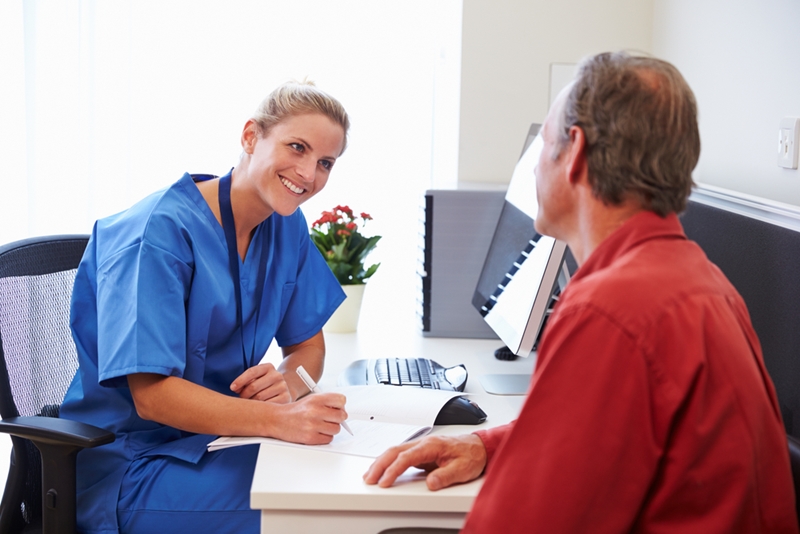 It May Take Longer Than Expected
Similar to the way nurses advance from high school education to care for patients, FNPs have first to earn a Bachelor or Master of Science in Nursing (BSN & MSN), which in itself can take anywhere from 4 to 5 years to complete. Graduates then need to gain licensure as a practicing Registered Nurse (RN). Many nurses stop at this point and are happy to care for patients in a hospital setting. However, those who want to become FNP must prove their competence by completing a further two years of practical experience once becoming an RN. The last major step before certifying as an FNP will require a secondary qualification to earn your Masters or Doctorate in Nursing.
Keep in mind that each step requires that a nurse has gained their degree and experience through reputable institutions and universities that validate their credentials. Becoming certified in family practice is often dependant on the type of certification earned. Based on the state you reside in, different certifications will be preferential with different state boards. The certification must then be maintained and renewed every 5 years to continue practicing as an FNP. To understand more, check out this family nurse practitioner program.
Dedication is Key
FNPs often have to allocate a significant amount of their time to a patient. FNPs often have to allocate a significant amount of their time to a patient. This doesn't just mean attending to every test, check-up procedure, and arising medical problem. Many patients might need round-the-clock care that only an FNP can provide, and this includes emotional support. Since an FNP's main aim is to provide family-focused care, they often assist with teaching certain healthy lifestyle habits that will prevent illness and disease.
As you can see, becoming an FNP is not impossible. Still, it will take some serious dedication and time to pursue your educational qualifications to achieve a rewarding career. You also want to make sure that you are young enough when you embark on this career choice. Work towards a minimum of 6 years of full-time studying and practicing towards nursing before settling as an FNP.
Your Stress Levels May Increase
Many nurses choose to be FNPs because their earning potential is much greater. The average FNP can expect a take-home salary of up to $150 000 per year, plus bonuses and incentive payments. Some may even be thinking that the workload and stress will be less because they will no longer be dealing with hundreds of patients in an immensely stressful hospital environment. Some FNPs see almost 20 separate patients in one day, and although this may seem manageable, FNPs are responsible for every aspect of that patient's health and wellbeing. It may or may not be less stressful, but it will be a different kind of stress that you will need to get used to.
FNPs lookout for all primary and urgent care and internal medicine. This means performing regular patient check-ups, scheduling and attending specialist visits, draw blood and send for testing, and prescribing required medication.
The Work May Be Monotonous
Generally, nurses who become family practitioners specialize in a particular field of choice of the medical field. This often entails performing the same procedures multiple times a day and regularly dealing with the same disease and patient health issues. Tasks may become redundant and boring, so you should continue your education throughout your practicing career. Take courses and seminars that will advance your knowledge on various medical procedures so that you can diversify your portfolio once you open a practice.
Working with Multiple Healthcare Professionals and Regulations
All FNPs need to have good communication and relationships with various healthcare professionals. If you have been working with healthcare agencies for a while, you build more advantageous relationships that are ultimately beneficial to the patient. These can include rehabilitation and physical therapy consultants, specialization consultations for advanced diseases, and paramedic and emergency services. These partnerships are important to build a strong foundational support team for your patient that will have every health problem and need to be taken care of.,
The negative side is that depending on the state board registered, certain regulations will be limited to FNPs. For example, an uninsured patient being treated under a specific FNP bound by state board regulations may not be allowed to transfer to a government hospital, which would be cheaper. This results in a large and concerning medical bill that the patient is now liable for. The conflicts of interest can be detrimental to a patients' treatment plan, especially since many FNPs report feeling disrespected by other healthcare professionals. Their career is not seen as important as a surgeon's is, for example, yet FNPs need to understand far more about anatomy and diseases, with less formal education and training.
An only passionate individuals willing to dedicate their time to caring for patients should pursue this career. There are many benefits to obtaining FNP licensure and certification, such as higher salary potential and greater job satisfaction, but the pros need to be properly weighed against the cons. There will be constant backlash and red tape from many healthcare agencies you choose to work with until legislation can be amended. If you know that you will love what you are doing at the end of the day, then the rest will become manageable.