When it comes to throwing an online event, the promotion is almost as important as the presentation itself. After all, you have to get people to attend if you want the event to succeed! If you want people to log in, here are five strategies to promote your online event.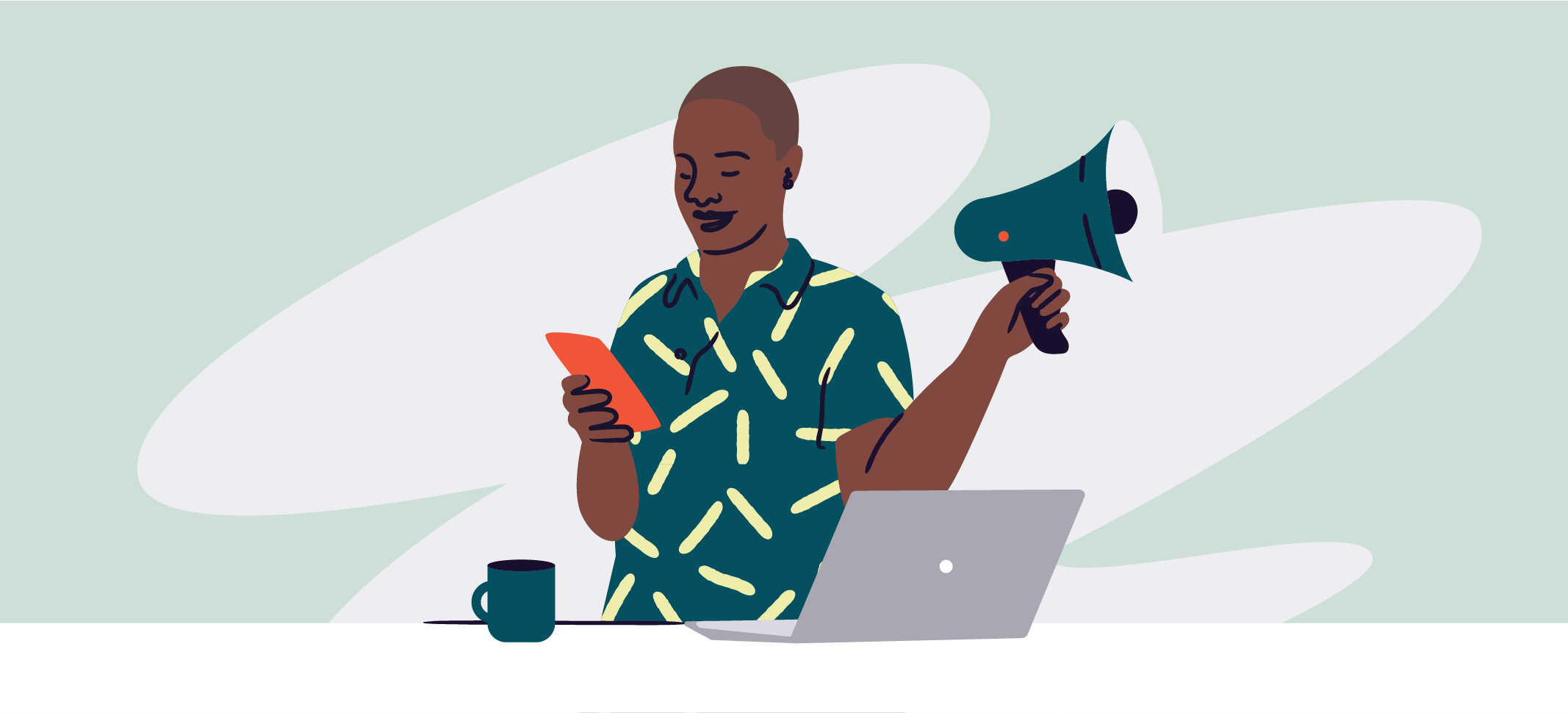 1. Build a website landing page
Every good campaign needs a home base. One of the first things you should do when launching an online event is to build a dedicated landing page on your website.
You can't fit all the information attendees need to know into a single social media post or email. Your event landing page is the perfect place to share every tiny detail and answer every question people ask about your event. Answer all the essential questions your attendees might have:
Once you tell them everything they need to know, convince people to show up, and explain how to register for the event with a killer call to action (CTA).
Your landing page should be a one-stop shop for everything about your online event. All your other event promotion strategies should tie back to this page. According to research, 80% of online event registrations come from websites.
While websites might be the most common way to drive registrations, social media is still one of the top three methods to promote an online event. With over 3.6 billion users worldwide, social media has one of the best reaches of any online marketing platform.
To truly harness the power of social media, it's essential to use each platform properly:
No matter which platform(s) you choose to use, be sure to post regular content promoting your event. Keep posting content up to the event day! Be sure to make your content unique, engaging, and relevant to the event. You want to keep your event in the front of everyone's mind!
3. Don't forget the power of email marketing
You might think of email as an old-fashioned method of communication after the rise of social media, but it's still a powerful way to promote your online event. Email is 40 times better at generating customers than Twitter and Facebook!
Of course, the effectiveness of email largely depends on how extensive your contact list is. If you've never done email marketing before, you probably won't get many registrations off the bat, but you should get started for your next event!
If you have a decent contact list, send regular emails about your event to remind people to register and show up. A catchy subject line is a must!
You can also give people incentives to sign up, like an email-only promo code for a discount. Ask them to invite their friends and spread the word to help you extend your reach. Emails are easy to forward.
4. Register with event websites
There are plenty of websites out there with the sole purpose of promoting events. Just create a post for your event on one of these websites and instantly gain traction to their millions of followers across the internet.
Here are just a few of the best event websites you can register with:
Each event promotion website is slightly different, so make sure the platform you choose is suitable for your online event. For example, Eventful is typically used for music concerts. It might not be best suited for a professional seminar.
Some of the platforms will even help you with registration and ticketing!
5. Use static promotions across channels
You're constantly interacting with potential attendees, so why not remind them about your event? Think about creating static promotions across your channels as a part of an ongoing marketing campaign for your event.
Promote your online event to the masses
Don't skimp on the promotion when you're ready to put on an online event. You can use multiple strategies and channels to spread the word about your event to the masses and get people to log in. By using these five strategies, you'll have more attendees than you know what to do with!
If you need help creating promotional content for your online event, let PosterMyWall help. We have thousands of event templates for everything from social media posts and banners to flyers and everything in between. Let PosterMyWall help transform your online event from an idea to reality!